Alligator reportedly drags two-year-old child into lagoon near Disney World resort in Florida
Search underway at Grand Floridian Hotel for boy who is believed to have been on a beach near the hotel when he disappeared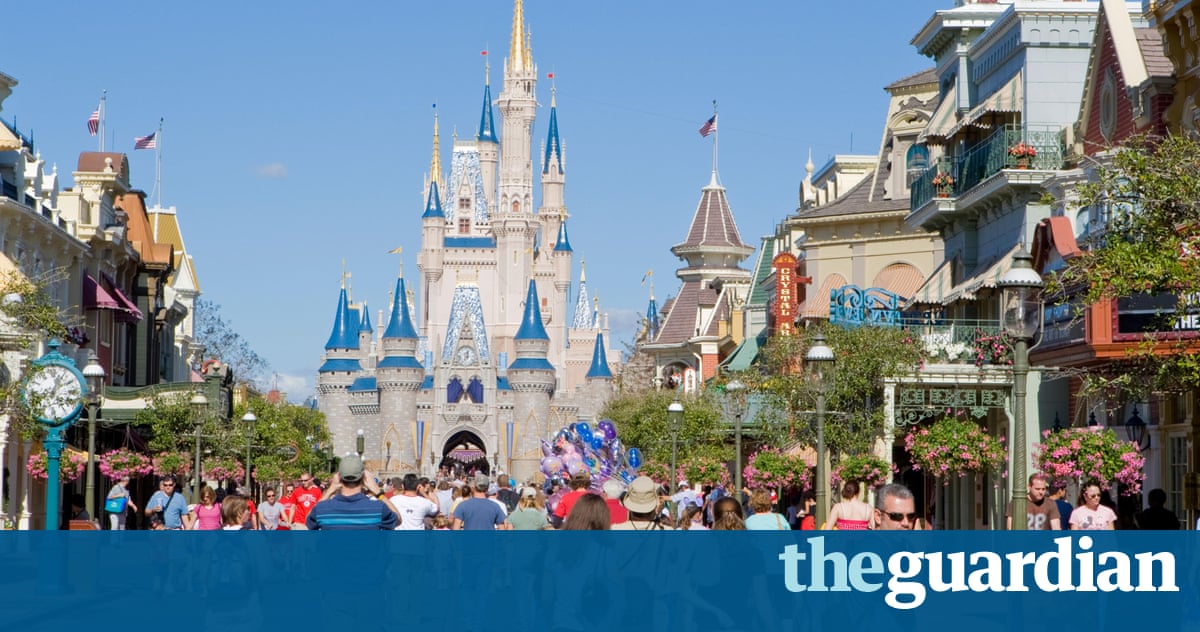 A search was underway for a two year-old boy who is believed to have been snatched by an alligator at a hotel near the Disney resort in Florida.
The two-year-old boy was dragged into the Seven Seas Lagoon, near Disneys Grand Floridian Resort & Spa, at about 9:30pm on Tuesday, the Orange County Sheriffs Office told the Orlando Sentinel.
Spokeswoman Rose Silva told the Sentinel that the child had not been found. A search effort is believed to be currently underway, with a helicopter scouring the water.
A Twitter user going by the handle @Menardness tweeted that there were reports that the alligator had attacked the child on the beach.
He said the helicopter was searching the water: They arent looking for a person. Theyre looking for something else.
He shared a video showing the distant lights of the search mission contrasted against the revellers on the beach.
Reporter Matt Austin tweeted an image of authorities on the beach.
Read more: https://www.theguardian.com/us-news/2016/jun/15/alligator-two-year-old-child-disney-world-hotel-florida