Brazil tumble out of Copa Amrica in group stage after handball goal by Peru
Brazil have been knocked out in the group stages of the Copa Amrica after an extraordinary evening at Gillette Stadium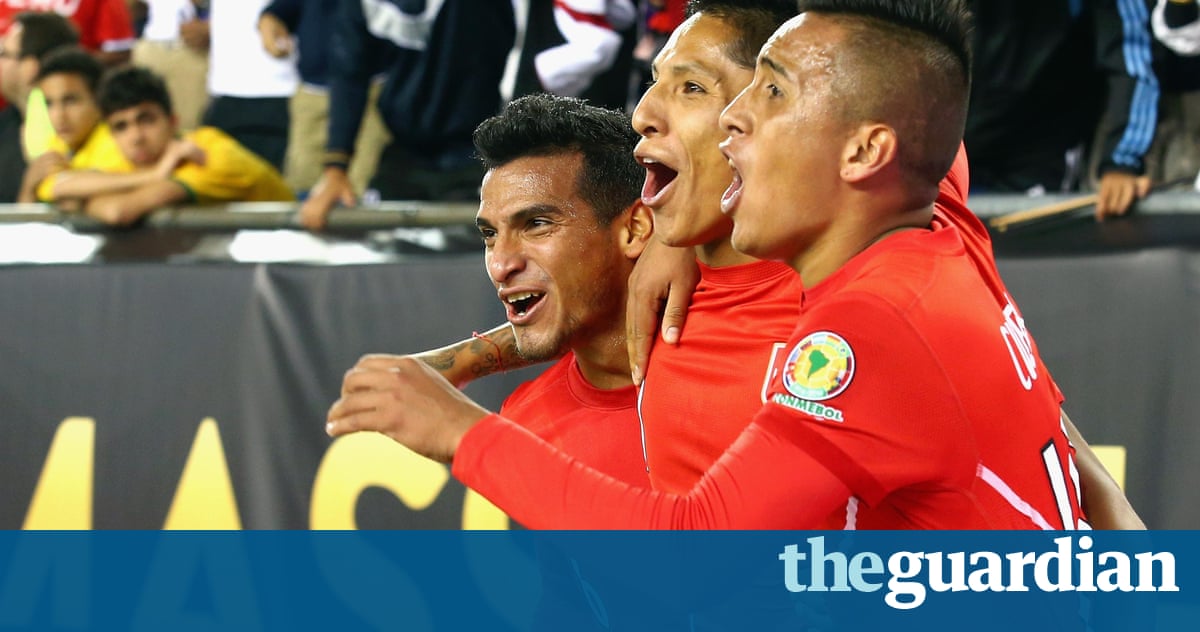 Brazil have been knocked out in the group stages of the Copa Amrica after an extraordinary Sunday evening at Gillette Stadium.
The five-time world champions looked set to progress comfortably to the quarter-finals of the tournament, needing just a point against Peru No48 in the world rankings to advance after Ecuador had beaten Haiti 4-0 in Sundays earlier kick off.
Instead, Brazil – who were knocked out of Copa Amrica in the quarter-finals last year, and were humiliated by Germany in the semi-final of the 2014 World Cup find themselves facing up to another disappointment in a major tournament. Prior to Sunday, Peru had not beaten Brazil in 31 years.
However, the Brazil coach, Dunga, will have reason to be aggrieved. Replays clearly showed Perus Ral Ruidaz had handled the ball into the net for the games only goal in the 75th minute after a cross from Andy Polo. The officials had a lengthy debate, surrounded by players from both teams, before the goal was given.
While Brazil are currently the tournaments joint-top scorers alongside Argentina, all seven of their goals came in one game, against lowly Haiti. In their other two matches they failed to break down Peru and Ecuador and the presence of Neymar has been badly missed.
Brazil had the better of the chances but found Peru goalkeeper Pedro Gallese in inspired form, saving twice from Gabriel Barbosa in the first-half. Peru failed to muster a single shot on target in the first period.
Serious questions will not be raised over Dungas future as coach of Brazil, who last failed to make the Copa Amrica quarter-finals in 1993 and have won the tournament eight times.
The result means the host team, USA, face Ecuador in the next round while Peru take on Colombia.
Read more: https://www.theguardian.com/football/2016/jun/12/brazil-copa-america-handball-peru