Man charged with murdering five cyclists after pickup hit riding group
Vehicle had been the subject of erratic driving complaints before it ploughed into friends taking their weekly ride in Cooper Township, Michigan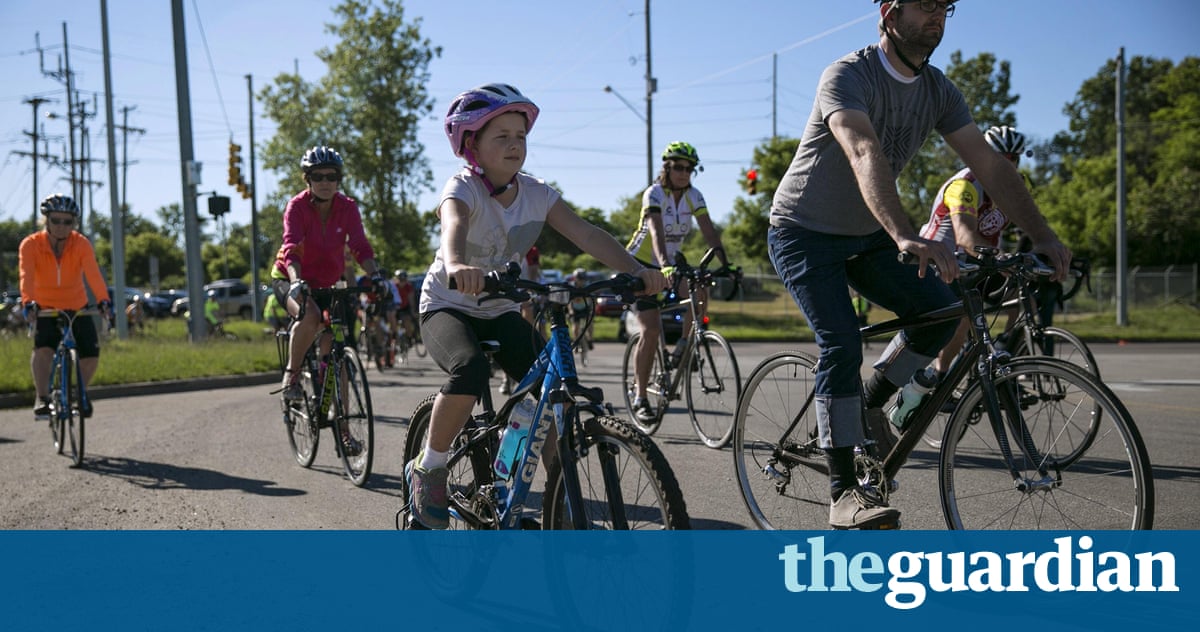 A man accused of running over and killing five cyclists with a pickup truck has been charged with murder.
Four other riders were seriously injured when the group was struck from behind near a park in Cooper Township north of Kalamazoo on Tuesday.
The Michigan county prosecutor, Jeffrey Getting, said Charles Pickett Jr, 50, of Battle Creek had been charged on Thursday with five counts of second-degree murder and four of reckless driving.
The cyclists ranged in age from 40 to 74. They had been five miles into a weekly 30-mile ride when they were hit by the pickup, which police said they had already been searching for because of erratic driving complaints.
The driver fled on foot after the cyclists were hit but was caught by police shortly afterward.
The riders were part of a group calling themselves the Chain Gang.
Mark Rose, who co-founded the Chain Gang about 15 years ago, said its members werent hardcore but biked regularly for exercise, friendship and safety in numbers.
Killed in the crash were Debra Bradley, 53, Melissa Fevig-Hughes, 42, Fred Nelson, 73, Lorenz Paulik, 74, and Suzanne Sippel, 56. The injured cyclists were Paul Gobble, 47, Sheila Jeske, 53, Jennifer Johnson, 40, and Paul Runnels, 65. The survivors conditions were listed by hospitals as ranging from fair to serious.
With Associated Press
Read more: https://www.theguardian.com/world/2016/jun/10/man-charged-with-murdering-five-cyclists-after-pickup-hit-riding-group