Stanford sexual assault: records show judge's logic behind light sentence
Judge who oversaw Brock Turners case says positive character reference, absence of criminal convictions and media scrutiny swayed his decision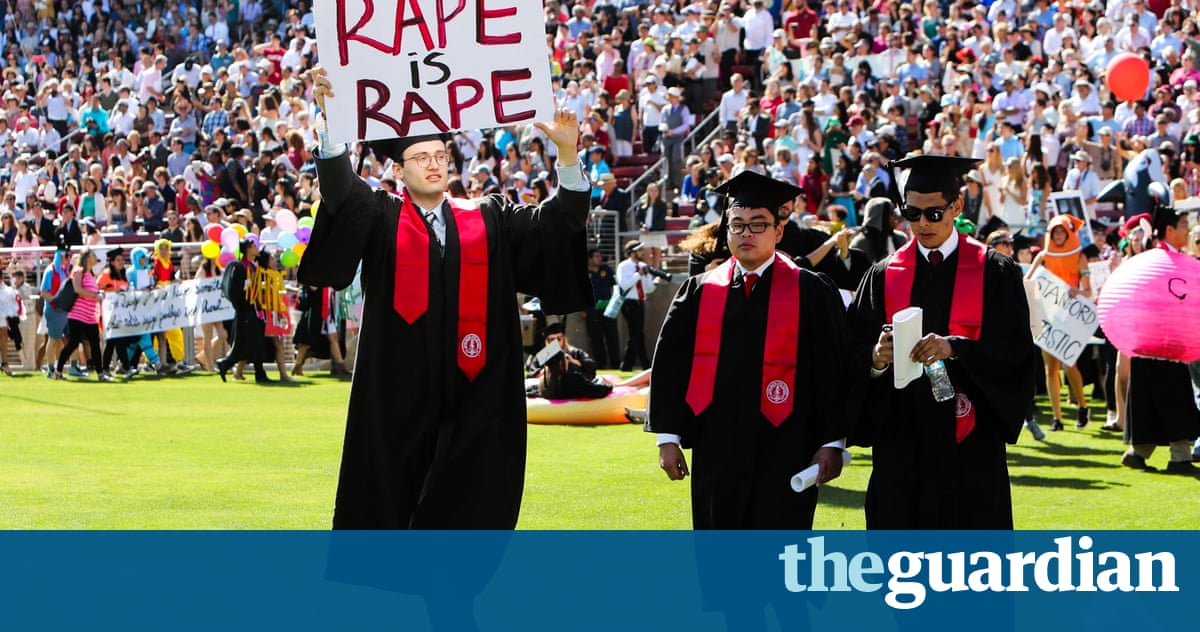 The judge who sentenced Brock Turner, the former Stanford swimmer convicted of sexually assaulting an unconscious woman, said at the sentencing hearing that a positive character reference submitted by Turners childhood friend just rings true, according to a newly released court transcript.
Specifically, Judge Aaron Persky drew attention to the character letter from Leslie Rasmussen, a classmate of Turners since elementary school, whom he quoted as saying, If I had to choose one kid I graduated with to be in the position Brock is, it would never have been him.
Perskey added: To me, that just rings true as to it sort of corroborates the evidence of his character up until the night of this incident, which has been positive.
The transcript provides the most comprehensive view yet of the reasoning of Persky, who has come under intense scrutiny and criticism as a result of his lenient ruling in the wake of the publication of the victims personal impact statement.
Rasmussens letter, which she has since apologized for, was widely criticized for seeming to place the blame for the sexual assault on the victim. But where do we draw the line and stop worrying about being politically correct every second of the day and see that rape on campuses arent always because people are rapists, she wrote.
After hearing statements from the victim, the prosecutor, Turner, Turners father, and the defense attorney, Persky prefaced his remarks by quoting the victims words: As she writes, the damage is done, adding that it was his role to follow the roadmap our system of criminal justice sets out for the court in sentencing decisions.
Persky sentenced Turner to probation rather than a state prison sentence, despite the judges own admission that this is a case where probation is prohibited except in unusual cases where the interest of justice would best be served.
Though he appeared to agree with the idea that Turners intoxication at the time of the sexual assault reduced the degree of moral culpability for his crime, he said that he was not relying on that factor to meet the standard of allowing probation:
Some weight should be given to the fact that a defendant who is, albeit voluntarily, intoxicated versus a defendant who commits an assault with intent to commit rape, a completely sober defendant, there is less moral culpability attached to the defendant who is legally intoxicated. Thats a comparative measure. But I dont attach very much weight to that.
Instead, the judge stated, he was relying on guidelines that allowed him to consider probation where a defendant is youthful and has no significant record of prior criminal offenses.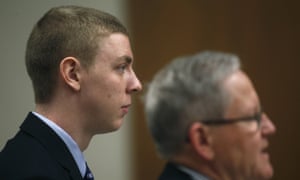 Read more: https://www.theguardian.com/us-news/2016/jun/13/stanford-sexual-assault-aaron-persky-brock-turner-transcript