USA use style and guile to thrash Costa Rica in Copa Amrica
The US needed a riposte against Costa Rica in Chicago: they delivered a renaissance as they romped home 4-0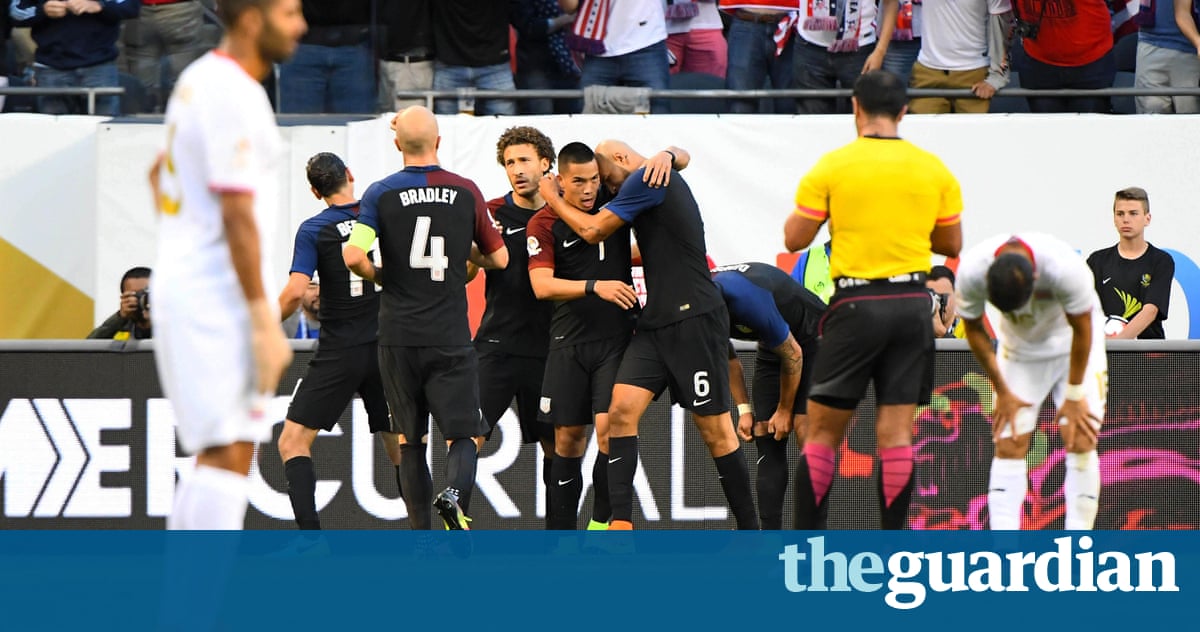 After a tepid loss in their opening Copa Amrica Centenario game put them under threat of elimination, the US needed a riposte against Costa Rica on Tuesday. They delivered a renaissance.
The same players who had disappointed against Colombia last Friday delivered in Chicago. Michael Bradley was a potent midfield puppeteer, setting up a forward line that now worked in unison rather than isolation. The attack had sly ideas and a serrated edge.
Overall, there was an assertiveness, a strutting self-belief, that had been entirely absent in the 2-0 loss to Colombia. While much of the improvement must be attributed to facing weaker opponents, this was a resolute and fluent performance for a head coach who had been placed under increased pressure by comments from his boss earlier in the day.
The victory will count for nothing if the US lose to Paraguay in their final Group A encounter in Philadelphia on 11 June, but win and Jrgen Klinsmanns side are sure to progress. Few would bet against them now.
We think they deserve a huge, huge compliment for tonights performance, Klinsmann said, adding that he believes this is the most difficult group in the tournament.
It took a little bit to kind of grind ourselves into the game in the first 15-20 minutes but once the first goal came we kept pushing for the next one and then pushing for the next one.
Klinsmann kept the same line-up that he insisted produced a creditable performance against Colombia, never mind the scoreline. We had the luxury finally to send the same XI out. We switched after half an hour, the system, we went from a 4-3-3 to a 4-4-2; fluid, no problem, he said. You can see they start to smell each other and make runs off each other.
Chicago is almost the definition of home advantage: the US Soccer Federations headquarters are a 10-minute walk from the stadium where Klinsmanns team won the 2013 Gold Cup.
The city has a fervent fanbase exemplified by the massive viewing parties for the 2014 World Cup, and the teams record against Concacaf teams at Soldier Field now stands at played six, won six.
Unlike Fridays loss to Colombia at Levis Stadium in Santa Clara, the crowd was dominated by US fans. But with an attendance of 39,642, the stadium was less than two-thirds full an indicator of the lack of buzz surrounding the team and tournament and that tickets were overpriced.
Still, those who did turn up saw a match that immediately confounded predictions of a tight, dour encounter.
Joel Campbell set the tone when he ran at the heart of the US defence straight from kickoff. In the fifth minute, the Arsenal forward arrived unnoticed by three defenders to hook a bouncing ball just wide of Brad Guzans goal from the edge of the area.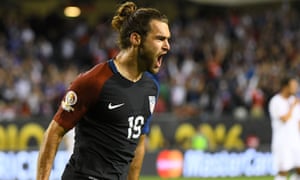 Read more: https://www.theguardian.com/football/2016/jun/07/copa-america-usa-costa-rica-match-report